Review: Parklife 2015
Over the weekend of June 6th & 7th, Manchester's Heaton Park was rammed with ravers, rockers and revellers in the thousands.  The festival, organised by The Warehouse Project has needed redemption after last years tragic events which included the death of Robert Hart, a 26 year old Parklife enthusiast who had attended the Manchester festival in previous years; as well as a number of stabbings.  In my opinion they've redeemed themselves.  A fresh appeal for festival-goers of 2014 to send in pictures of last years event to the Greater Manchester Police; this could help catch the unkown murderer, who punched Mr Hart in the head last year and he unfortunately died 5 days later in hospital.
Full Line-Up
(Click image to enlarge)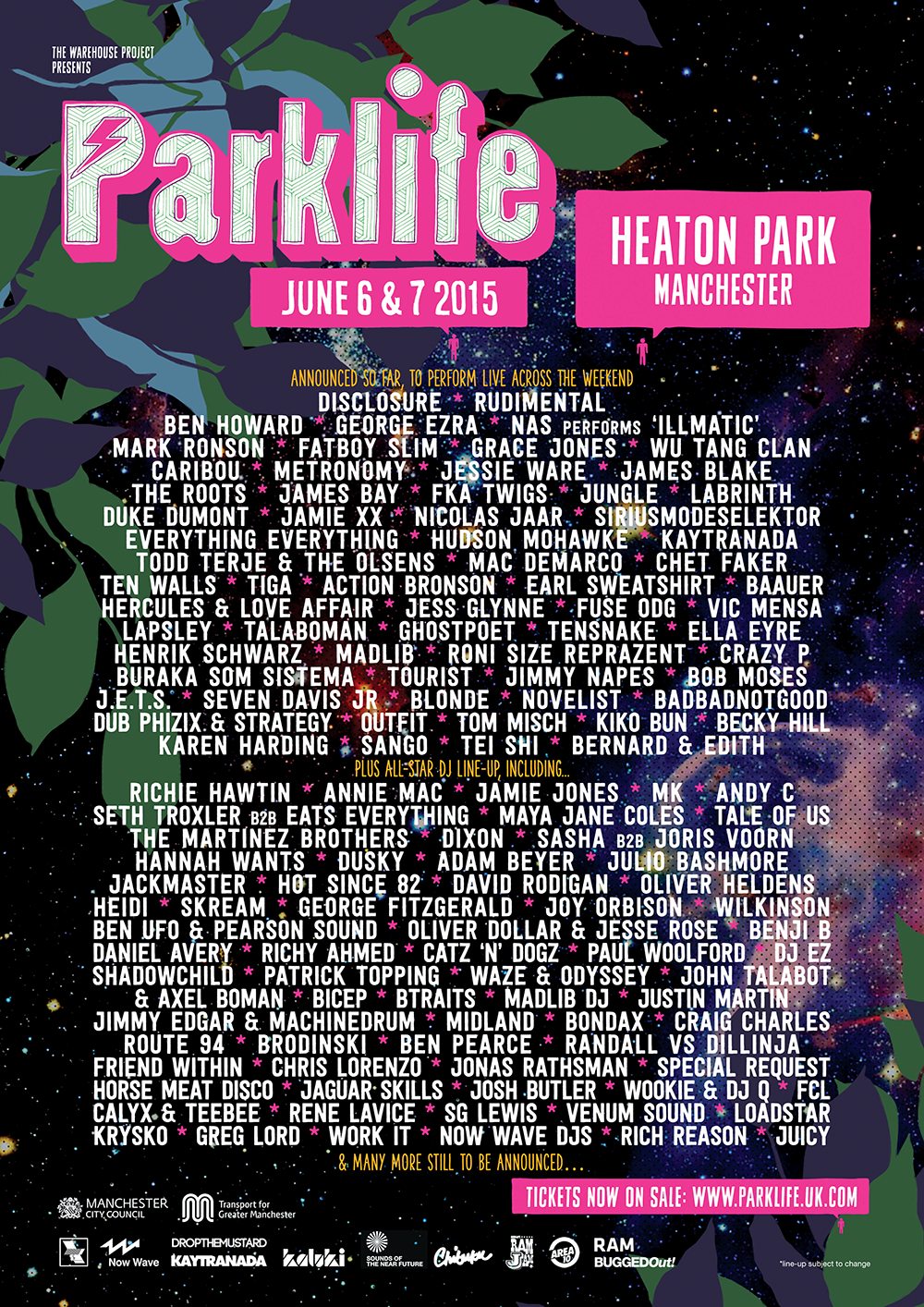 My Picks of the Weekend:
Honourable Mentions, Which I Missed 🙁
And many more.
Food & Beverages
The festival had lots of places to get food and drinks.  This included; a Nandos stand, burger stands, woodfired pizza, piri piri stands, chilli stands, Thai food & many, many more.  Their was also no shortage of bars for both alcoholic and non-alcholic beverages.  These could be found within walking distances of all the tents and stages:
Main Stage
The Parklife Big Top
Chibuku 15th Anniversary
The Temple Stage
Now Wave
Resident Advisor
Andy C Present Ram
Collanade MK Area 10
Kaluki
Drop the Mustard
Bugged Out!
G-Stage
On-Site
After a not-so-long wait to get into the festival you enter the madness which is Parklife.  The site located in Heaton Park; just off Bury Old Road is substantial to say the least.  It was easily accessible by public transport & parking was available for drivers.  Alongside the food and drink stalls; their were also numerous attractions including: The Wheel, A Log Flume, The World's Smallest Club and much more.
My Images & Videos from the Weekend
More Videos
Video list: Ten Walls – Walking with Elephants, DJ EZ – Temple Stage, MK – Set Opening, Jamie XX Set – Crazy Guy Climbs 100ft Tower.
As you can see from the video, the Jamie XX set was absolutely crazy, I thought I was seeing things when he climbed that.  The other videos are sets I wish I'd seen.
Incidents & Drug Use
As expected with any festival their will be incidents and drug use whether they be legal or illegal.  Their were 24 incidents, none of which were serious.  6 cases of people hospitalized due to the use of legal highs as well as at least five people were hospitalized due to drinking the sniffing drug, poppers.  For the most part people; whether they were using drugs or not were very friendly and an all-round great atmosphere was present at Parklife festival.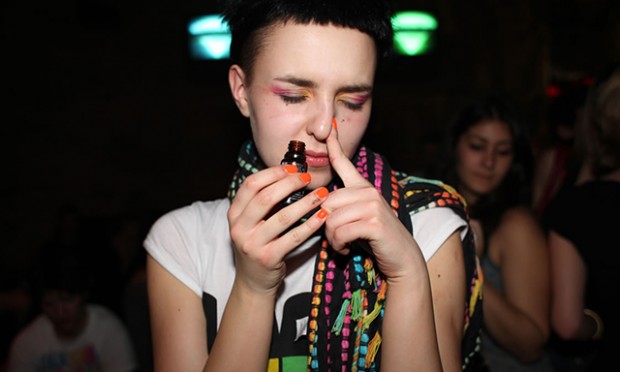 Robert Hart Appeal
As mentioned earlier in the article, a fresh appeal was pleaded by Robert Hart's brother, Richard Hart for people to send in any relevant images or footage of the event where Robert Hart's killer may be captured.  Robert was punched in the head at the festival last year; after getting in a row last June over an inflatable doll.  Police believe the killers face was just missed in an image taken of Robert in the crowd.  The inquest has led to 227 names of suspects, but all have been eliminated.  Police now urge festival-goers to send in any relevant images or footage to:
The incident room: 0161 856 9283
helpbobby@gmp.police.uk
Or call police on:      101
Or Crimestoppers:  0800 555 111

Robert Hart and Gemma Parry at Parklife 2014
Super Josh Charity

(Click the Super Josh logo to visit the Super Josh website)
The festival also had a number of charities present at the event; including the Super Josh Charity, which was raising funds for young brain tumour patients.  Initially the charity raised £25,000 for different special medical equipment for Josh.  Josh is now very happy & proud to be in a position to help other children with brain tumours & post surgery disabilities.  Parklife had lots of volunteers to sell badges and other merchandise to raise money for the charity.
My Thoughts
The weekend was fantastic, I bought a ticket as a last minute thing and it was money well spent.  The sets were awesome, the vibe was ecstatic and the people were great.  I'd definitely reccomend going next year as the line-up won't dissapoint.  I ended up missing quite a few DJs I wanted to see; however it led me to discover new music; sub-genres of EDM and more like: Trap, Jungle, Carnival, Drum & Bass and many more.
Links
Parklife Website