Russian plane shot down by Turkey unprovoked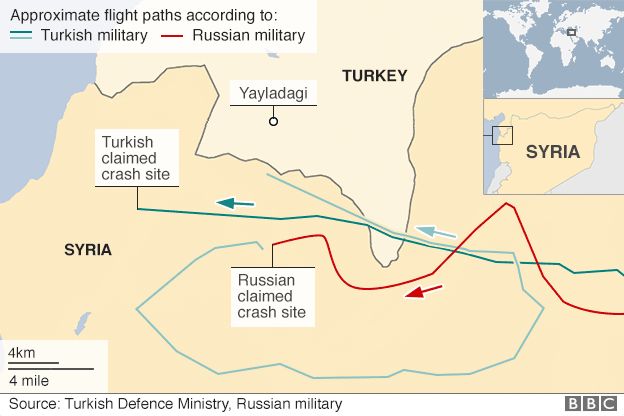 Earlier today Turkey shot down a Russian plane which was flying over the Syrian border. Capt Konstantin Murakhtin said that that there was no warning given and they could not have violated the airspace, but Turkey claims they gave them 10 warnings before shooting them down.
You can read more on the BBC website to keep updated on the Russian/Turkish events here.

Russian plane shot down-DailyManchester.co.uk-Daily-News-Manchester-Day-And-Manchester-Evening-News-dailyn-news